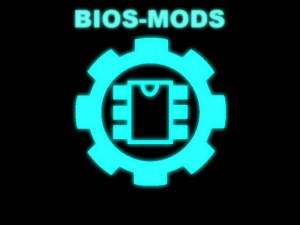 April 29, 2013
Dear BIOS-Mods.com community, BIOS-Mods.com for years has been and continues to be an open, collaborative space to help users around the world make the most of their motherboards, hardware platforms, and computers as a whole. Over the years we have had many talented developers come and go who have all left tremendous impacts on our ability to modif...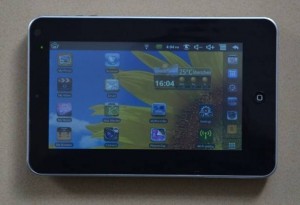 The Eken 7″ Android MID M009F tablet is powered by an InfoTMIC 800MHz CPU, 186 MB Ram, 2 0r 4 GB of storage space (Upgradeable to 16GB via an SD memory card), a 7″ 800×480 resistive screen, WiFi (802.11 a/b/g/n)
Beware of this and other copycat tablets like it. If you are in the market for a tablet, do your homework first. These tablets do run Android, and the one I tested was quite compatible with most Android apps. However, these tablets do not perform anything like an iPAD. It has a "resistive" touch screen that requires a stylus, or fingernail, to operate. Using the tip of your finger just will not work, which makes this tablet hard to use. You need to look for a "capacitive" touch screen, which you can use your fingertips for navigating. It's InfoTMIC 800MHz CPU is very slow in handling the software. It also says it has 186 MB of ram, but in reality, you end up with at most 25 MB of ram to run your programs with.
The tablet I tested included Ethernet, WIFI and 3G for networking. Ethernet worked flawlessly using the supplied dongle, but that is where the fun ended. Wifi signals were very weak, and dropped in and out unless you are right next to the router. There are modifications on the internet that remedy this problem however, and 3G was non-existent.
Click here to read more...
Driver Agent, one of esupport.com's flagship products, makes it easy for the average user to scan a computer for out of date drivers and software. In addition to the Driver Agent software, BIOS Agent helps customers locate the best BIOS stock BIOS image for their computer. For users who are tentative about upgrading their computers to the latest version of drivers and software, Driver Agent shows you out of date drivers with an effective online web scan.
BIOS-Mods.com had the opportunity to review the software to assess whether or not it is truly a viable solution for the average consumer to keep their PC up-to-date. From our first impressions, we were satisfied overall with the ease of use in running the software and finding what was out of date. After testing on several different workstations, Driver Agent was mostly accurate at finding the best drivers for hardware installed on the machine. In some cases, OEM drivers for pre-built machines did not always select the right driver, but rather a similar driver was selected that wasn't quite the best match. However, in these cases the downloaded driver reports that it is not compatible with the system, preventing the wrong driver from being installed in most cases.
For consumers using somewhat dated and legacy computers, Driver Agent is extremely useful in installing drivers that are no longer available on the manufacturer's website. We were particularly impressed with the repository of legacy drivers it had for some of our older machines that we tested the product on.
Click here to read more...
After using Windows 8 Consumer Preview since the release date there are certain issues that should be addressed. Not only does Windows 8 have a new "Metro" interface that many people are still adapting to, but there are several changes to how software will behave while running Windows 8 CP.
The first and possibly the most important one is Windows 8 does NOT support the Microsoft Visual C++ 2005 Redistributable Package. This means that if your software requires this package, you will have to buy new software that has a later version of the package or one that does not use it at all.
Another issue with Windows 8 is browsing the web with Firefox on a computer with an NVIDIA GPU. Firefox seems to have a hard time keeping its graphics straight. A lot of anomalies on the screen as you move through tabs and pages, but other than that it works fine.
Sometimes Metro apps do not start on first click (or touch). Every once in a while, they will start as usual and then go straight back to the Start Screen. On the second click they will start normally. I am sure that this will be fixed by the time RTM comes out.
These are only some of the issues found in Windows 8 thus far. Windows 8 seems quite stable and once you get used to how things work, and seems easy to use. A lot of people have voiced their concern about the Start Button being removed. With a software package called ViStart by Lee-Soft which will put a start button on the taskbar.
Click here to read more...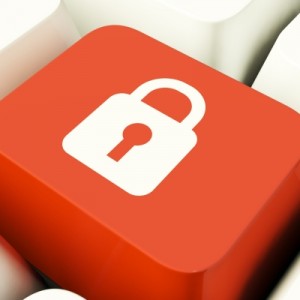 With the advent of UEFI and Windows 8 comes some security and usability issues. When Windows 8 is released, UEFI's "Secure Boot" will be required to be turned on by default and it will be left to the OEM's on how to implement it. What does this mean to you? Maybe nothing.
Windows is still the most popular PC Operating System in the world. As such, it is highly likely that the computer you are reading this article on is running some version of Microsoft Windows. If you are running Windows 7 and up, your OS is compliant to UEFI specifications. But what if you want to run a different OS, like Linux, older versions of Windows? You could be out of luck.
What is Secure Boot?
Secure Boot is a UEFI 2.3.1 specification that during the boot process verifies certificates (or keys) held in the firmware, and compares them to other Option Roms and OS boot loaders. If the correct key is not in the firmware, or is in the "Blacklist", Secure Boot will prevent the OS from loading or could prevent you from upgrading to certain manufacturers option cards. Since it will be up to the OEM (Original Equipment Manufacturer) to implement the Secure Boot feature, it is also up to them whether or not to add an option in the set-up to disable it, or to be able to update the "Allowed" OS list. So, if you were to buy a Windows 8 PC and want to install a new version of Linux, and there is no option to disable Secure Boot, and the key for the version of Linux you are installing is not found in the firmware, the OS will fail to load. This feature is intended to prevent malware such as "rootkits" and "bootkits" to install themselves and run when booting your OS. According to Microsoft, the Windows 8 implementation of Secure Boot, programs will not be able to change Secure Boot security settings to prevent malware from gaining access through reprogramming the firmware.
Click here to read more...