08-17-2019, 11:27 AM
Dear all,
I've been digging the last few days to find out a way to enable my Yuma 2's Intel N2600 (picture below) to run in 64 bit linux.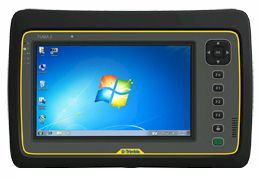 The entire device is capable of working in a 64bit capacity, only to be locked down by the bios of the vendor. I've tried to find & enable AMI bios options that would influence this via AMIBCP, but none did. This is something that happened with several devices running the N2600. For the Asus 1025c users managed to alter bios and enable this by nopping out the wrmsr instruction (
Asus eeepc 1025C
), which sets the mode after running in real-mode for bootloading. I've looked at the asm of the bios and found several places where 0F30 gets called, but am unsure what to replace with NOP's as i have no experience with bios modding or anything related to it (except 8086 asm).
I hope someone can help me with finding the right locations in the file to exclude. Below you can find information and links, PM or comment to ask me questions.
Latest Bios version (A04)
Aptio IV American Megatrends Inc
CPU: Intel N2600
Bios is flashable with AMIDOS
Thanks in advance for everyone putting time in this.