01-28-2017, 09:54 AM (This post was last modified: 04-29-2017, 07:34 AM by Dart Vanya.)
Hello, i have a question about possibility to upgrade CPU in my Lenovo M5400.
Now I have i5-4200M (dual-core) and I want upgrade to i7-4712QM (or i7-4702QM) (quad-core). All CPUs has same 37 Watts TDP and it is also support by my HM87 chipset.
Some reasons makes me nervous about it:
1. My laptop has no modification with quad core i7 CPU. In hardware mantainance manual exist only dual-core CPUs.

2. My laptop have BM5 DA0BM5MB8D0 rev: D motherboard. In datasheet for this Quanta BM5 platform is written (look at processor block):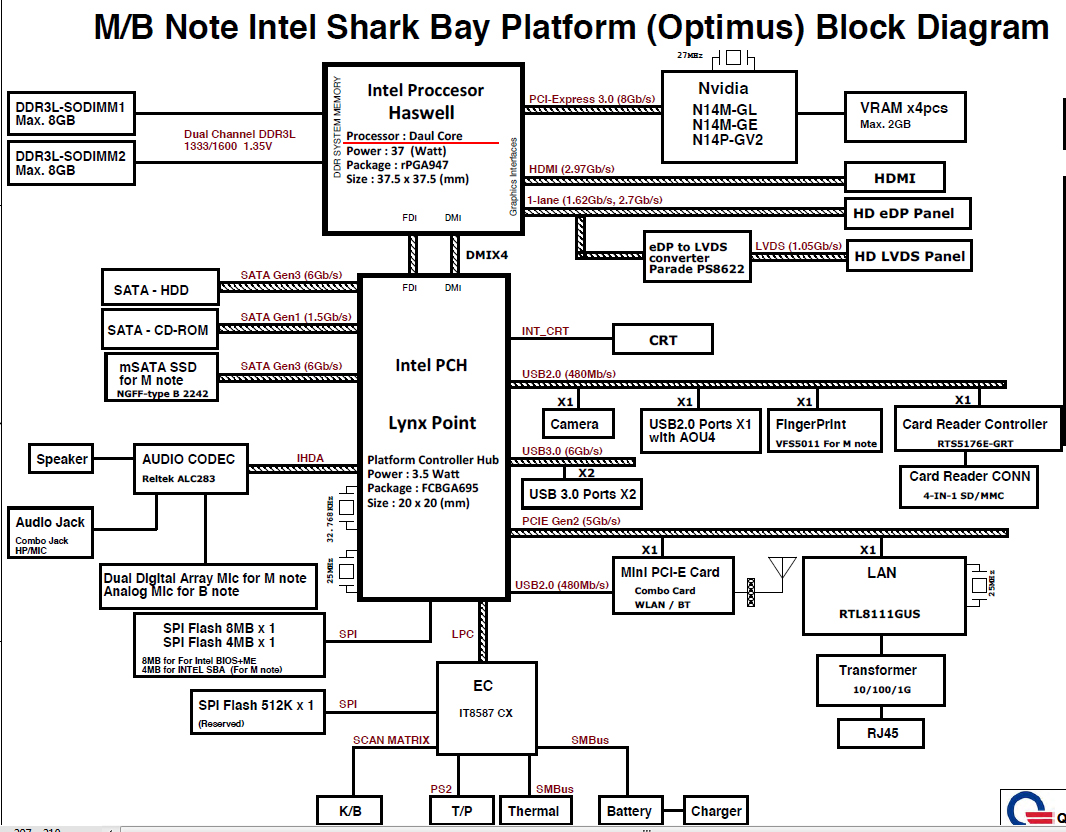 (Processor : Daul Core)
Does it mean what my motherboard has no hardware support for quad-core i7 CPUs? I want to upgrade CPU but don't want to buy not working piece of silicon for ~250$.
Please, if someone knows more about it, let me know.
Link for HMM: 
https://download.lenovo.com/pccbbs/mobil...140314.pdf
Link for platform datasheet: 
https://www.dropbox.com/s/9bzwcmjt5kfqu1...A.pdf?dl=1
Link for BIOS: 
https://www.dropbox.com/s/mhkx3h786mq42v...0.fl1?dl=1