T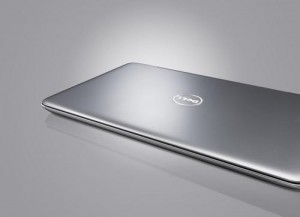 his article documents the exciting work being done by some of our top contributers in our forum. The modifications performed on systems like the Dell 15z reflect the most advanced examples of BIOS modifications done within our  community.  For more information, please visit the thread.
Phoenix SecureCore Tiano, used by Dell, is a tough nut to crack – we came to what we have today by taking little steps on a road that wasn't smooth to begin with. Phoenix nor Dell have provided any information regarding SCT 2.0 and to this day the BIOS on these machines has not been upgraded to 2.3.1 which allows for ME v8 (brings IVB CPU support) and SecureBoot capabilities.
The number one utility in all of our research is without a doubt AndyP's Tool, which can be found here. Huge props to him – without his tool our work wouldn't be possible. Please note, that for some reason later versions of this tool such as 2.11 don't seem to unpack the BIOS.wph's capsule properly, so use versions prior to that if you are going to attempt doing some *magic* on your own. There have been a new Phoenix Tool release v2.12 but I have yet to try it, I personally still use 2.02 and it has been producing stable and working output.
The BIOS chip structure is the following:
Platform: Intel(R) HM67 Express Chipset
— Flash Devices —
W25Q32BV    ID:0xEF4016
Size: 4096KB (32768Kb)
00000000h – 00000FFFh: Flash Descriptor Region
Click here to read more...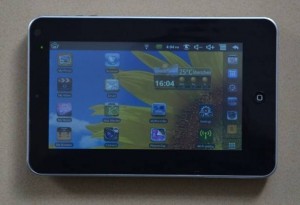 The Eken 7″ Android MID M009F tablet is powered by an InfoTMIC 800MHz CPU, 186 MB Ram, 2 0r 4 GB of storage space (Upgradeable to 16GB via an SD memory card), a 7″ 800×480 resistive screen, WiFi (802.11 a/b/g/n)
Beware of this and other copycat tablets like it. If you are in the market for a tablet, do your homework first. These tablets do run Android, and the one I tested was quite compatible with most Android apps. However, these tablets do not perform anything like an iPAD. It has a "resistive" touch screen that requires a stylus, or fingernail, to operate. Using the tip of your finger just will not work, which makes this tablet hard to use. You need to look for a "capacitive" touch screen, which you can use your fingertips for navigating. It's InfoTMIC 800MHz CPU is very slow in handling the software. It also says it has 186 MB of ram, but in reality, you end up with at most 25 MB of ram to run your programs with.
The tablet I tested included Ethernet, WIFI and 3G for networking. Ethernet worked flawlessly using the supplied dongle, but that is where the fun ended. Wifi signals were very weak, and dropped in and out unless you are right next to the router. There are modifications on the internet that remedy this problem however, and 3G was non-existent.
Click here to read more...
Driver Agent, one of esupport.com's flagship products, makes it easy for the average user to scan a computer for out of date drivers and software. In addition to the Driver Agent software, BIOS Agent helps customers locate the best BIOS stock BIOS image for their computer. For users who are tentative about upgrading their computers to the latest version of drivers and software, Driver Agent shows you out of date drivers with an effective online web scan.
BIOS-Mods.com had the opportunity to review the software to assess whether or not it is truly a viable solution for the average consumer to keep their PC up-to-date. From our first impressions, we were satisfied overall with the ease of use in running the software and finding what was out of date. After testing on several different workstations, Driver Agent was mostly accurate at finding the best drivers for hardware installed on the machine. In some cases, OEM drivers for pre-built machines did not always select the right driver, but rather a similar driver was selected that wasn't quite the best match. However, in these cases the downloaded driver reports that it is not compatible with the system, preventing the wrong driver from being installed in most cases.
For consumers using somewhat dated and legacy computers, Driver Agent is extremely useful in installing drivers that are no longer available on the manufacturer's website. We were particularly impressed with the repository of legacy drivers it had for some of our older machines that we tested the product on.
Click here to read more...
After using Windows 8 Consumer Preview since the release date there are certain issues that should be addressed. Not only does Windows 8 have a new "Metro" interface that many people are still adapting to, but there are several changes to how software will behave while running Windows 8 CP.
The first and possibly the most important one is Windows 8 does NOT support the Microsoft Visual C++ 2005 Redistributable Package. This means that if your software requires this package, you will have to buy new software that has a later version of the package or one that does not use it at all.
Another issue with Windows 8 is browsing the web with Firefox on a computer with an NVIDIA GPU. Firefox seems to have a hard time keeping its graphics straight. A lot of anomalies on the screen as you move through tabs and pages, but other than that it works fine.
Sometimes Metro apps do not start on first click (or touch). Every once in a while, they will start as usual and then go straight back to the Start Screen. On the second click they will start normally. I am sure that this will be fixed by the time RTM comes out.
These are only some of the issues found in Windows 8 thus far. Windows 8 seems quite stable and once you get used to how things work, and seems easy to use. A lot of people have voiced their concern about the Start Button being removed. With a software package called ViStart by Lee-Soft which will put a start button on the taskbar.
Click here to read more...